digital media product strategy, business development, and marketing

Washington, D.C. based digital media expertise in cross-platform synergy, brand building, creative marketing, product development, strategy, business planning, and revenue growth.
Looking to grow your business and create more revenue?
Valerie Voci has a proven track record of growing businesses from product idea to revenue generating, national brands. We can provide you with a clear roadmap for your digital property. A complete solution including:
Product strategy and development
Sales strategy and implementation
Diverse revenue streams
Licensing, partnerships and acquisition
Branding and marketing
Distribution
Operations
Technology management
Service provider liaison
Testing
Information and experience design
Client marketing services
Cross-media synergy
Experience
Voci Media Works
East has worked with clients from news organizations to consumer brands, from social media to healthcare.  Here is a selection of past and current work. Contact us for more detailed information about these and other projects.

Val Voci led the development and launch of Washtech.com–a Washington Post company–then led the merger with and created the business plan for TechNews.
When Stateline, a divsion of the Pew Center on States, looked to distribute their editorial beyond their own web site, Voci Media Works East was brought in to develop their syndication program.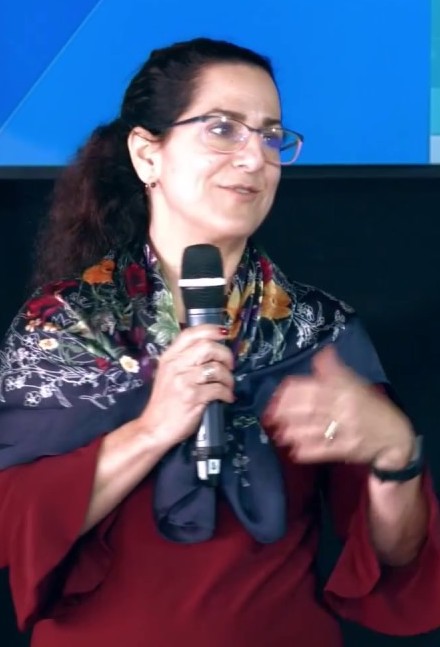 Valerie Voci is one of a select group of media professionals that have created successful technology brands on the Internet. Having been an entrepreneur working in corporate environments for over 15 years, Valerie brings experience in cross-media synergy, brand building, creative marketing, product development, strategy, and profitability. As Vice President and Publisher of TechNews.com, Washtech.com, and Newsbytes News Network–each a Washington Post Company–Voci was responsible for technology Internet business development and the accompanying P&L. Her purview included advertising sales, content syndication, online marketing and brand development, and alliance building with technology, Internet and news organizations
Voci has extensive experience in publishing technology content and creating new revenue streams. In early 2000, she built a regionally-focused technology Web site, Washtech.com. Under Voci's publishing watch, the site experienced explosive growth to become a nationally relevant and respected publication. In June 2002, Voci realigned the Web sites and created TechNews.com. After leaving the Post, Voci worked for a start up data company developing business with federal agencies for data conversion, distribution and publishing. In early 2005, she returned to her roots of information distribution and works with clients to develop strategies for content distribution and publishing across multiple media.
Voci is also a sought after speaker at industry conferences and events. While publishing Technews.com, Voci continued to speak about the breadth and future of technology business in the Greater Washington Metropolitan Area and worldwide. Voci also developed and produced a 4 part series of live events focused on cybersecurity in 2002. Expert speakers from government agencies, Congress, and the private sector participated in these events bringing journalists and senior-level business executives into a discussion. This spring, Voci designed and produced A Day for Every Busy Woman integrating print, online and event marketing, distribution and publishing.
Recent speaking engagements include:
Women of Vision program syndicated to over 130 Clear Channel owned radio stations
Newsletter and Electronic Publishing Association's Annual Conference
Content Management Summit
Pricewaterhouse Cooper's Shaking the Moneytree
Pricewaterhouse Cooper's Global Entertainment and Media Outlook
@dTech
Content Online
Prior to joining the Washington Post Company, Valerie was the Director of Sales at Telecommunications Reports, International, a newsletter for the communications industry. There she developed the communication industry's first subscription Web sites, and created their first online sales program.
Valerie was the owner & operator of a retail store in Georgetown, Washington, D.C. for nine years. She is active in Montessori education programs and has 2 daughters. Valerie also participates in a variety of programs that promote business ownership and education for women. She is on the leadership team of Women in Technology and the Girls in Technology Education Fund. Valerie is a member of eWomenNetwork, a national organization focused on facilitating the exchange of business between women owned businesses.
©2022 Voci Media Works East LLC